Thousands of bikers gathered across southern Illinois on Sunday for the 30th annual Blessing of Bikes at the Bald Knob Cross of Peace near Alto Pass.
The first blessing of bicycles was the first year there was a paved path to the cross. That year, the founders say about ninety-eight riders attended. Every year since, they say it has doubled.
"It's a beautiful place here," Beverly Wisely said. She and her husband Rickey Wisely are co-founders of the event. "It looks like holy ground."
They say they can't believe how big the event has become, drawing thousands of bikers and families from all over the Midwest.
"You can beat them with a bible all day and it won't make a difference, but you love people where they are, who they are and it will," Rickey said.
"We pray for the health safety of motorcyclists as they ride," said Richard Havel of the Christian Motorcyclists Association. "Many people who come here know Jesus, some don't. We pray for their salvation."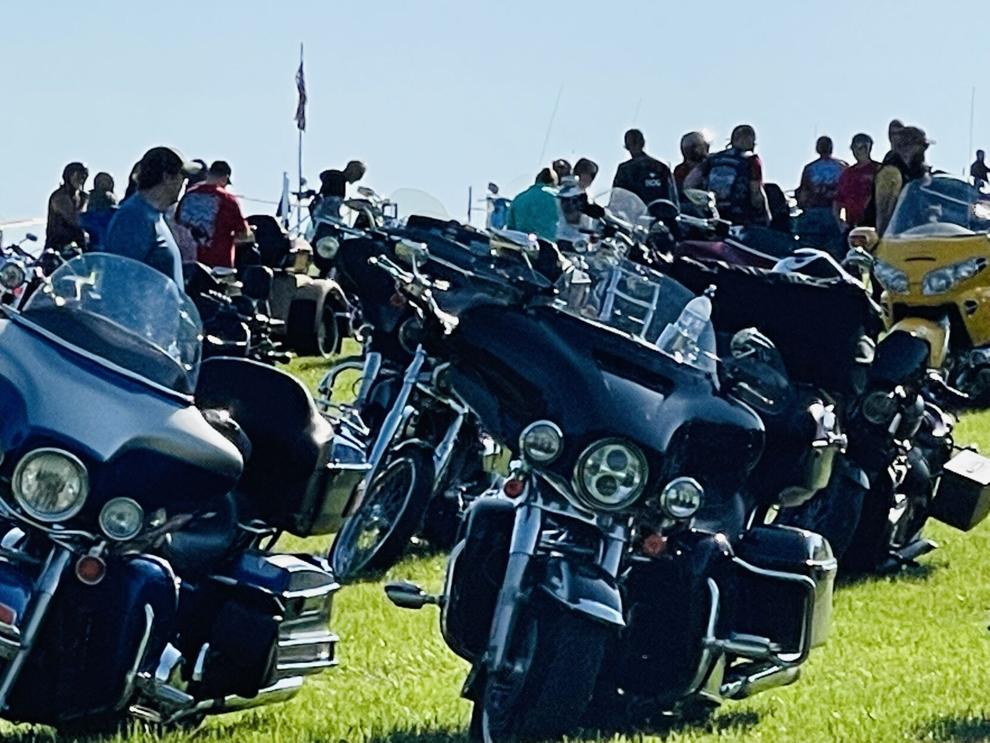 "Sometimes that's the only prayer these bikers will say in a year," Rickey said. "It is too long."
The event has been held with socially distanced and drive-thru prayer for the past two years. It's the first year they've been able to come together hand-in-hand since the pandemic. At the end of the day, the Christian Motorcyclist Association expects to bless five thousand motorcycles.
"I want them to know that they are loved not only by Jesus, but also by Christian Motorcyclists," Beverly said. "We love them."
Jeffrey Isbell is the executive director of Bald Knob Cross.
"So when the bikers leave this event, they've been exposed to the cross and the message of the cross," Isbell said. "We want them to know that the cross is there every day of the year and for a lot of people it really is a place of hope, a place of peace, it's a place of faith and a place where to bring their families."
It is also a place of prayer, for safety, for the nation, for other bikers.
"As long as we lift up Jesus Christ, that's the important thing," Rickey said.
Now, bringing around five thousand motorcyclists and their families is also a huge economic boom for the region.
Next Saturday, May 21, the cross hosts the Blessing of the Jeeps.
To learn more about Bald Knob Cross of Peace and upcoming events, click here.
You can view the site on Facebook.