KINGSPORT — When international contemporary Christian artists The Newsboys perform at Kingsport on Friday night, the local Salvation Army will receive a donation to support their local services.
The Awakening Foundation, Altrua HealthShare and K-LOVE Radio have partnered with The Salvation Army to support individuals and families fighting pandemic poverty through the Stand Together Tour, which stops in Kingsport.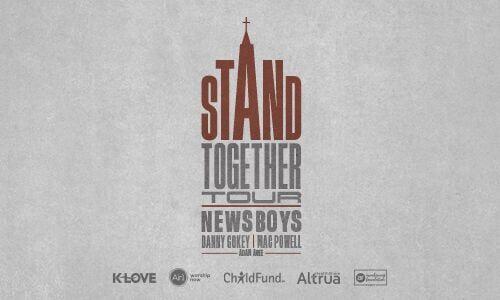 The partnership, now on track to exceed $500,000 in total donations over multiple years, will present a donation to the Salvation Army at each stop of the concert tour, according to a press release issued Wednesday by Capt. Aaron Abram of the Greater Kingsport Salvation Army.
The Newsboys, formed in Australia in 1985, will perform in Kingsport at the Higher Ground Baptist Church at 7pm on Friday April 29, when the release says Kingsport Salvation Army will receive the contribution. Tickets are $10 general admission or $75 each for VIP Gold tickets or $67.50 each for 10 or more VIP Gold tickets.
Kingsport is the penultimate leg of the ongoing concert tour, the last being in Florence, South Carolina, before the band travels to England for three shows.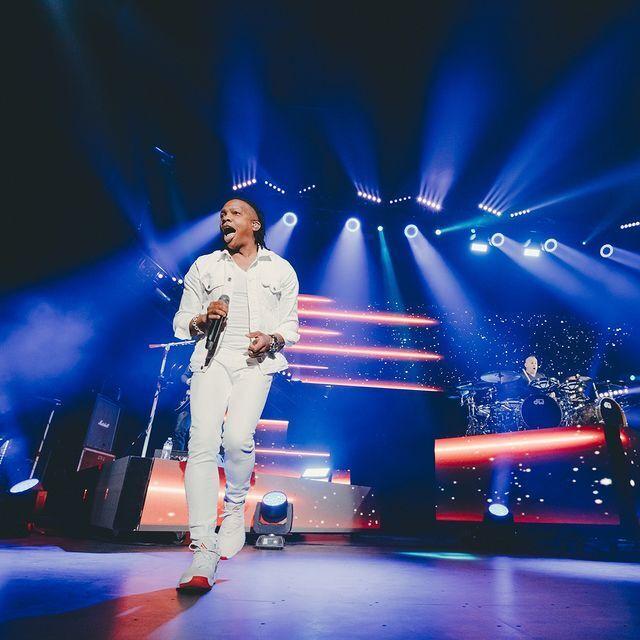 Abram said many people see the Salvation Army as bell ringers and red kettles at Christmas, but he said few know about the role the organization plays in helping those who are suffering throughout the year.
When the pandemic started in 2020, he said the Salvation Army responded with shelter for homeless people, meal services for those who were food insecure, financial assistance for those facing evictions and emotional and spiritual care to those who need a listening ear or an encouraging word.
As the impact of the pandemic lingers, basic services like food continue to be essential for individuals and families who might otherwise be forced to choose between eating a meal or paying bills like utilities or rent.
The Greater Kingsport Salvation Army has provided over 26,000 meals since the start of the coronavirus pandemic.
"We are seeing an incredible need that continues long after the initial outbreak of the pandemic," Abram said. "The Salvation Army of Greater Kingsport anticipates that more than 4,000 people will depend on Salvation Army food, pantry, emergency shelter and other social services programs to get through the months coming.
"That's why the donation from the Awakening Foundation comes at just the right time to help many people facing incredible needs."
Since the start of the pandemic, Abram said the Greater Kingsport Salvation Army has provided over 26,000 meals, 750 food boxes, over 300 emotional and spiritual care sessions and 18,000 nights of accommodation.
To learn more about The Salvation Army or donate to help those in need in your community, visit SalvationArmyUSA.org.
About the Salvation Army
The Salvation Army helps more than 30 million Americans each year overcome poverty, addiction and economic hardship through a range of social services. By providing food to the hungry, emergency relief to disaster survivors, rehabilitation to those suffering from drug and alcohol addiction, and clothing and shelter to those in need, the Salvation Army the greater good in 7,000 operations centers across the country. In 2021, The Salvation Army was ranked #2 on the list of "America's Favorite Charities" by The Chronicle of Philanthropy. For more information, visit SalvationArmyUSA.org. It's on Twitter @SalvationArmyUS and #DoingTheMostGood.
About K-LOVE
K-LOVE creates compelling media designed to inspire and encourage the public to have a meaningful relationship with Christ. K-LOVE is supported by listeners and delivers positive and encouraging music and messages through nearly 600 signals in all 50 states, the K-LOVE app, smart devices, klove.com, and K-LOVE on request. For more information about K-LOVE, visit klove.com.
About the Awakening Foundation
The Awakening Foundation exists to share the message of hope and resources with individuals and families in local and international communities by bringing together like-minded artists, fans and organizations through live events and missionary efforts to serve and empower those in need. Learn more about AwakeningFoundation.com.
About Altrua HealthShare
Altrua HealthShare is part of Altrua Ministries, a 501(c)(3) non-profit organization. As a nationally recognized faith-based shared health care ministry for individuals and families, a collaborative community of health conscious individuals, providers, dentists, nurses, staff and members, we are dedicated to one goal: improving your health by "caring for each other." Its membership opportunities are developed and based on established biblical principles for living a healthy and honorable lifestyle, and members must believe in the organization's statement of standards to join.